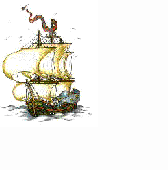 Helping artists on their voyage…
Officers & Founders
Lyn Profant, President
Chedo Chuckovich, Vice President
Dr. Mary B. Collier, Secretary
Michele, Marie, Musette, and
Mignonne Profant
Michelangelo Awards
...for special contributions
Mayor Marty Blum *
Larry Crandell, Sr. *
Stan & Betty Hatch *
Sheila McGinity *
Haley McGuire *
Tom Parker *
Adele Wilkie
Advisors & Event Team
Jim Buckley *
Scott & Lisa Burns
Elaine Campbell
William Campbell *
U.S.Congressional Rep. Lois Capps *
Martin Davis III, LLP
City Councilmember Iya Falcone *
Paul Froemming
Erin Graffy de Garcia
Bonnie Wilke Henricks*
Andora Hodgin
Alex Kimura, MBA, CFP
Marianna Mashek
James McBride, CPA
Laura McCormick
Sheryl D. Pike
Alex Ramirez
Silvia & Wally Ronchietto
Robert W. Slusser
Joan Tapper
Diana Vandervoort
Pauline S. Whites
Marilyn Zellet
& ten scholarship judges
With the support of
COX Communications
MidState Bank & Trust
Pierre Claeyssens
Hutton Foundation
Media: KDB, KEYT, K-Lite, KZBN
Montecito Journal,
SB Independent, SB NewsPress
Organizations inc, Old Spanish Days
Opera Santa Barbara
S.B. Historical Society
Las Senoritas
Native Daughters of the Golden West
S.B. County Arts Commission
State Street Ballet
… and many others
* Honorary Committee members

We invite you to donate a bit of your precious time and talent, by participating in an exciting event. Saks Fifth Avenue has, for the third year, generously offered their beautiful State Street and Carrillo Street display windows to showcase some of the work of our artistic friends, as a prelude to the forth annual Fiesta Finale. The theme is a Fan - Spanish or otherwise. Imagine a decorative fan you have created, as an accessory to an elegant outfit, or as a backdrop behind the mannequins. The exhibit will be the last two weeks of July. I hope you will consider participating in the project described below. It offers artists great exposure, and is a fund raiser for the scholarships we offer in Art, Dance, Music, Theater and Literature, and will help bring professional talent to pubic settings.

FAN PROJECT: Guidelines:
Create an operable, or decorative fan, from any media; paint on canvas, ceramic, paper, mosaic, etc. We have some for you to use!
It can be large, to hang on a wall, or centerpiece size, or miniature.
Saks Fifth Avenue will select a number of these for display during the last two weeks of July. They will also be on display at the Courthouse during Fiesta Finale on August 3, 2003, and on the web at www.profant.org.
You are invited to a preview party & auction for art patrons at a Montecito home during early July, and proceeds will benefit artists of all ages through our scholarship program.*
Call, and we will answer your questions, arrange to bring you a fan or pickup your finished artwork.
Please RSVP this invitation to participate, by sending an email to MProfant@aol.com or call 805 682-8184 ASAP. Thank you for your donation of a fabulous Fan to support artists of all ages. We all deeply appreciate your support.
Warm regards,
Marie Profant, Co-Founder
John E. Profant Foundation For The Arts
Talented Gena Davis joins us as the representative for the Fan Project. She says, "Everyone needs a fan!"

"As a flamenco dancer, I have come to understand the importance of art to our communities, and to our world... It is a universal language. I'm so excited to be a small part of such a wonderful idea - The Fan Project! It is great to be able to use my dancing to help others. Please join me in supporting this benefit for art scholarships. A little bit of your time can make a tremendous difference."
* For the past two years scholarships ranging from $500 to $2000, have been given to over 40 recipients by the Profant Foundation. Our mission is to help artists at any stage of their career, and the applications are judged on the basis of both talent and need. These scholarships are not only for classes. They can help an artist complete an exhibit, provide airfare to attend an internship, or pay the rent while injured. See www.profant.org for more information.